Congo Masks: Masterpieces from Central Africa
VMFA, 2018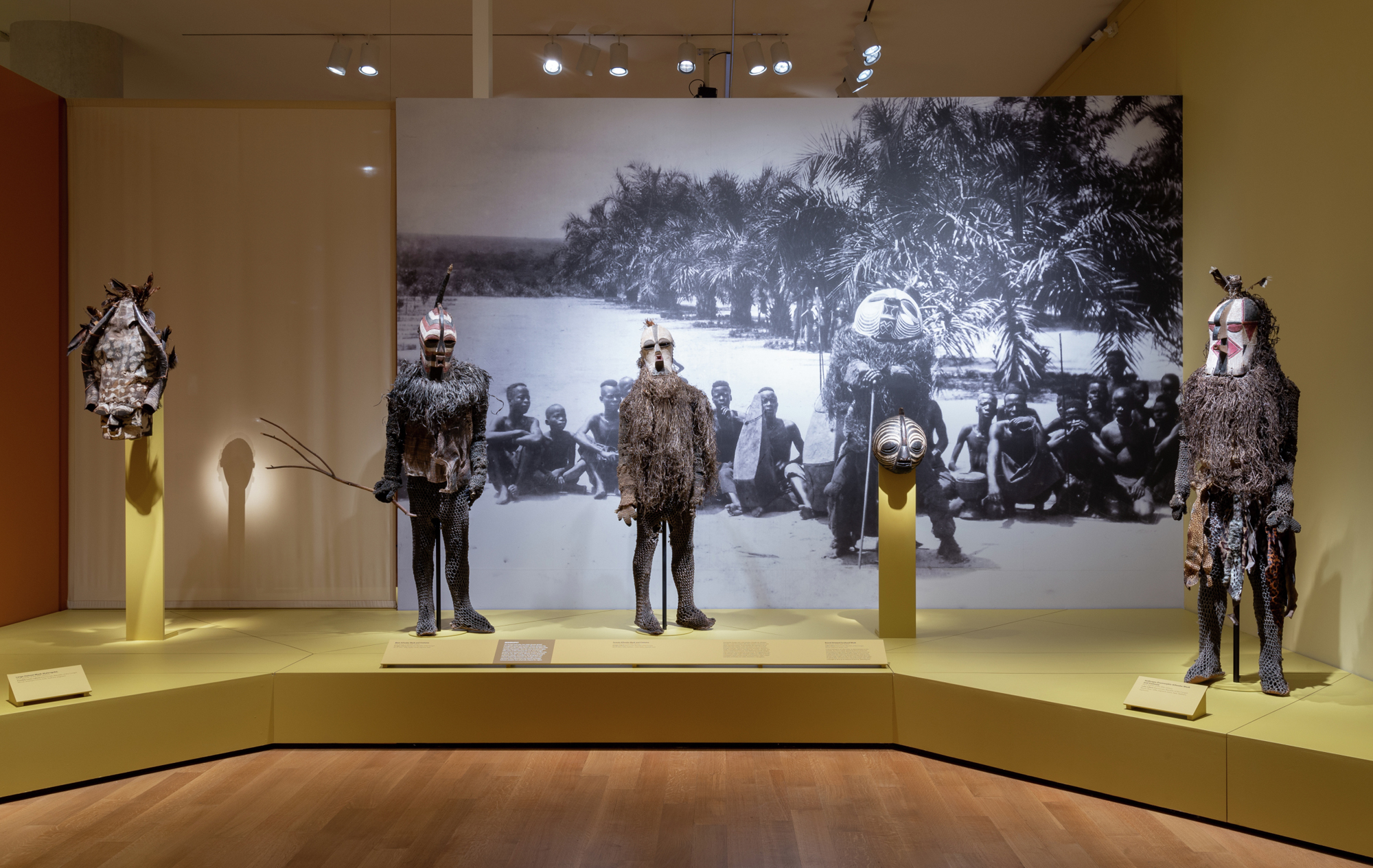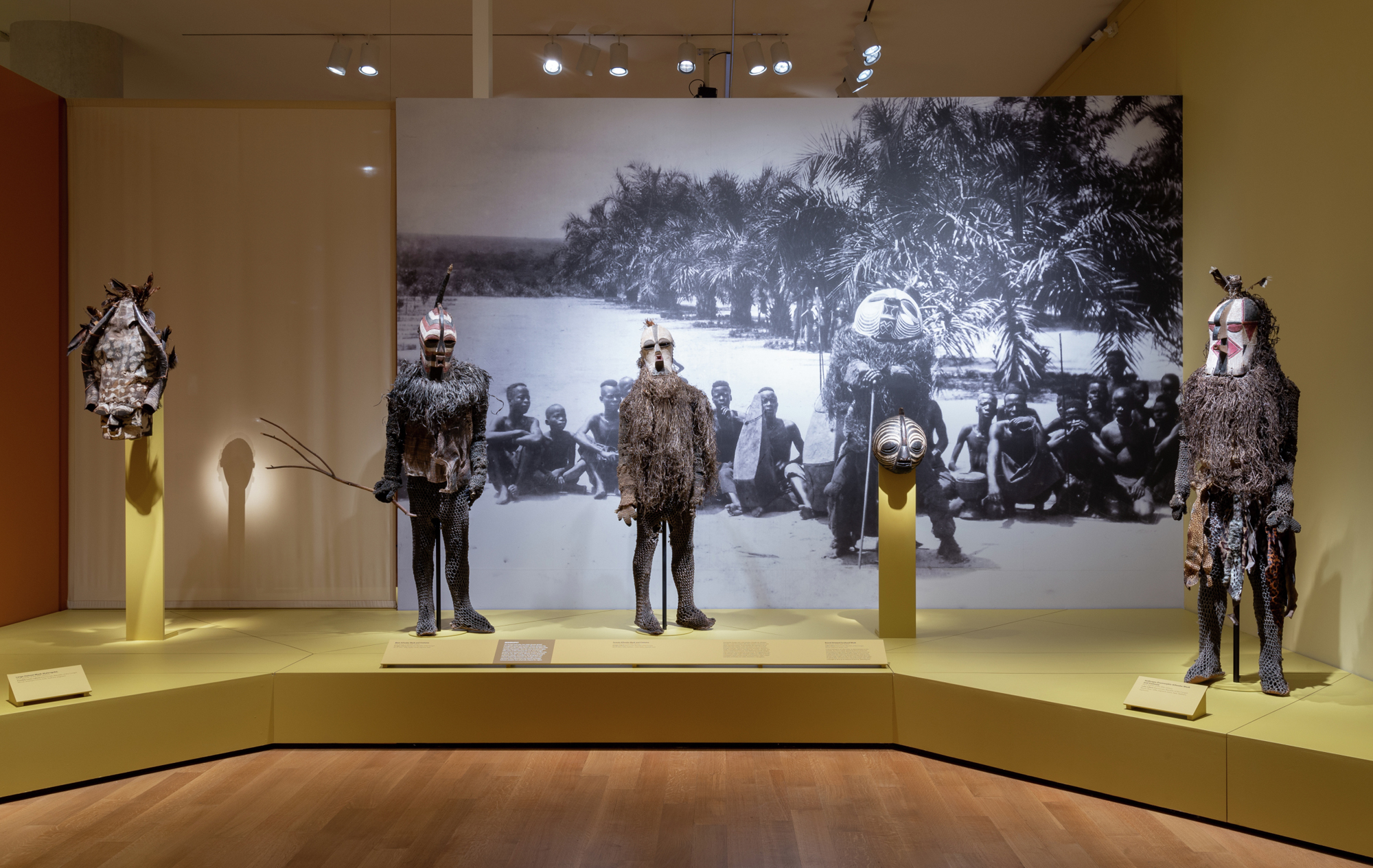 Project Description
In the vast and culturally diverse Congolese region of Central Africa, masks are active presences in their communities, and they meet cultural and societal needs for cohesion, remembrance, justice, divination, entertainment, and more. Their importance lies not only in community and spiritualism but also in their artistic beauty and impressive craftsmanship and the range of materials and techniques used to create them and imbue them with power.
This 14,000 sf exhibition includes 130 masks, 17 in full costume, dating from the 17th to the 20th centuries , as well as 15 musical instruments, field photography, video footage, and music.
The exhibition design emulates a journey along the nearly 3,000-mile-long Congo River. Color, transparency and enclosure are used to reflect the original settings, performances, and meanings of these works of art.
Starting at the mouth of the Congo River on the Atlantic Ocean, the visitor path, contained by low platforms populated with masks
and masked figures, flows inland. Warm, dry colors identify the savanna region while movable partition walls and semi-transparent fabric panels create porous boundaries between the stylistic zones, revealing similarities and connections between forms, materials and rituals. Deep greens and browns envelop visitors in the rain forest galleries. Lower ambient lighting and spot lighting of each mask create a sense of drama in this more constrained and vertical space. Within the large color fields, distinct color palettes identify the eleven stylistic zones.
The masks, costumed figures and instruments are displayed in the open and at the eye height, whenever possible. When masks had to be protected in vitrines the cases are placed to allow visitors to look at very close range and move around them. Expanded labels are used to explore some common themes, but generally the label text is very brief, freeing the visitor to look carefully and feel the power of the masks themselves.
DESIGN AND CONSTRUCTION TEAM
VMFA Exhibitions Team

Marc Leo Felix, curator

William Neer, Curatorial Assistant

Madge Bemiss, Jillian Columbus, Mary Lorino, Jillian Chapin