Preserve Restaurant, Mississippi Museum of Art
Jackson, Mississippi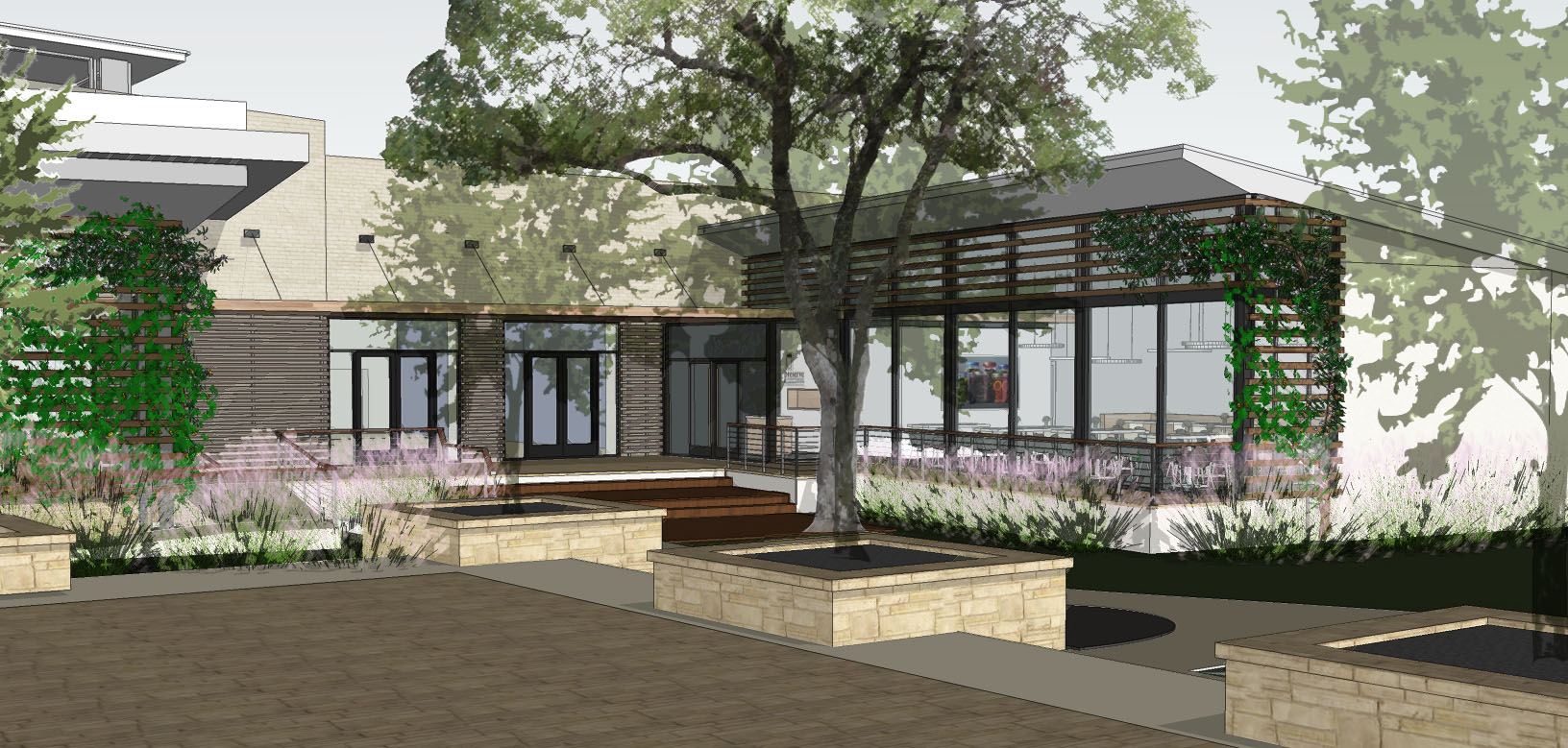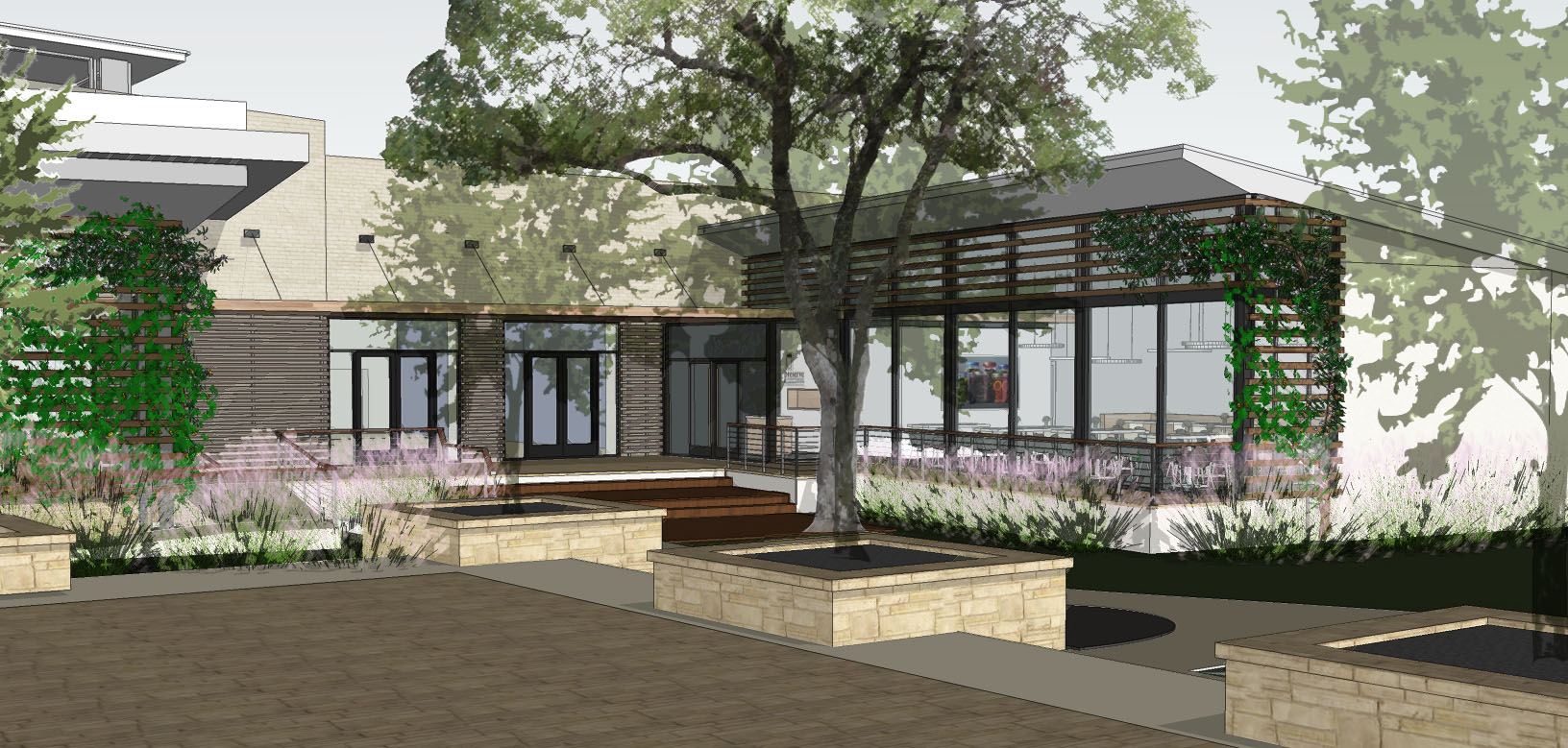 Project Description
After 8 years in their new home, the Mississippi Museum of Art is expanding. The kitchen has been completely renovated to handle banquets and restaurant guests simultaneously. The service counter in the lobby cafe will be converted into a stylish bar that doubles as a lunch counter during the day. The bar will serve evening events, gatherings after work and restaurant patrons waiting for a table. Finally the museum will add a new 40 seat restaurant, a creation of their talented executive chef and rising star, Nick Wallace.
Nestled in a corner of the West Garden, the restaurant will be accessible directly from the museum galleriesor from the front porch. This separate entrance will allow the restaurant to set its own hours and avoid conflicts between guests attending events inside the museum and restaurant patrons.
A live oak tree planted on a grassy knoll 8 years ago determined the position of the restaurant in the garden. The porch, new walkway to the restaurant and the restaurant itself form a courtyard with the live oak at its center. This shady place is a focal point for guests in the banquet hall and in the restaurant.
The restaurant is a pavilion. Its single open room with large glazed openings on the north elevation is an alcove off of the garden, The wood slat sun screen and Choctaw stone flooring of the entry porch will continue around the new court. The primary exterior materials are wood, stone and stucco. These materials will continue into the restaurant where sound will be tempered by the addition of a cork floor, seat cushions and panels of acoustic ceiling tiles.
DESIGN AND CONSTRUCTION TEAM
Madge Bemiss, Madge Bemiss Architect
Betsy Bradley, director, Mississippi Museum of Art
Nick Wallace, Executive Chef
Thomas Lewis, S&L Commercial Builders