Hear My Voice: Native American Art of the Past and Present
VMFA, 2017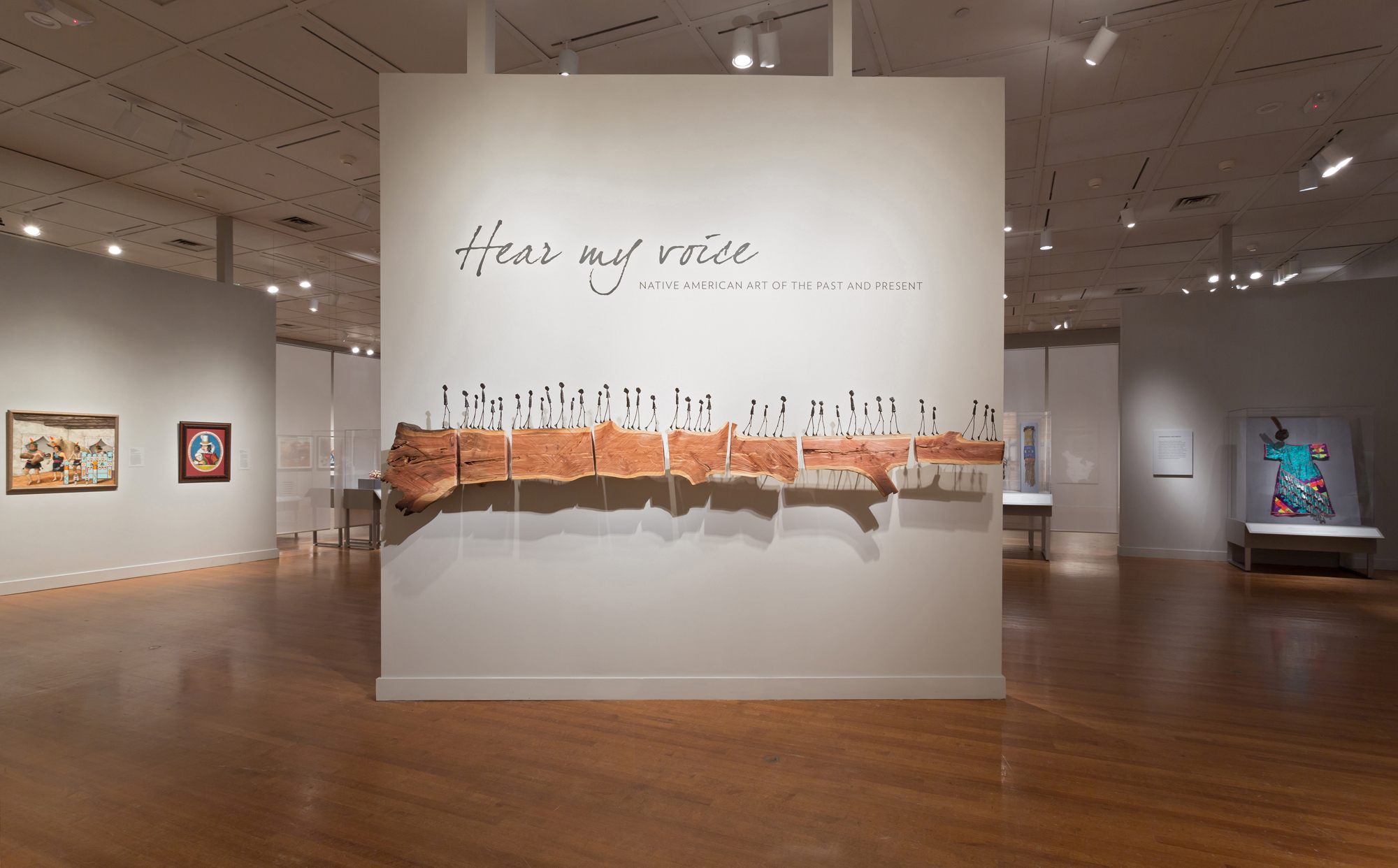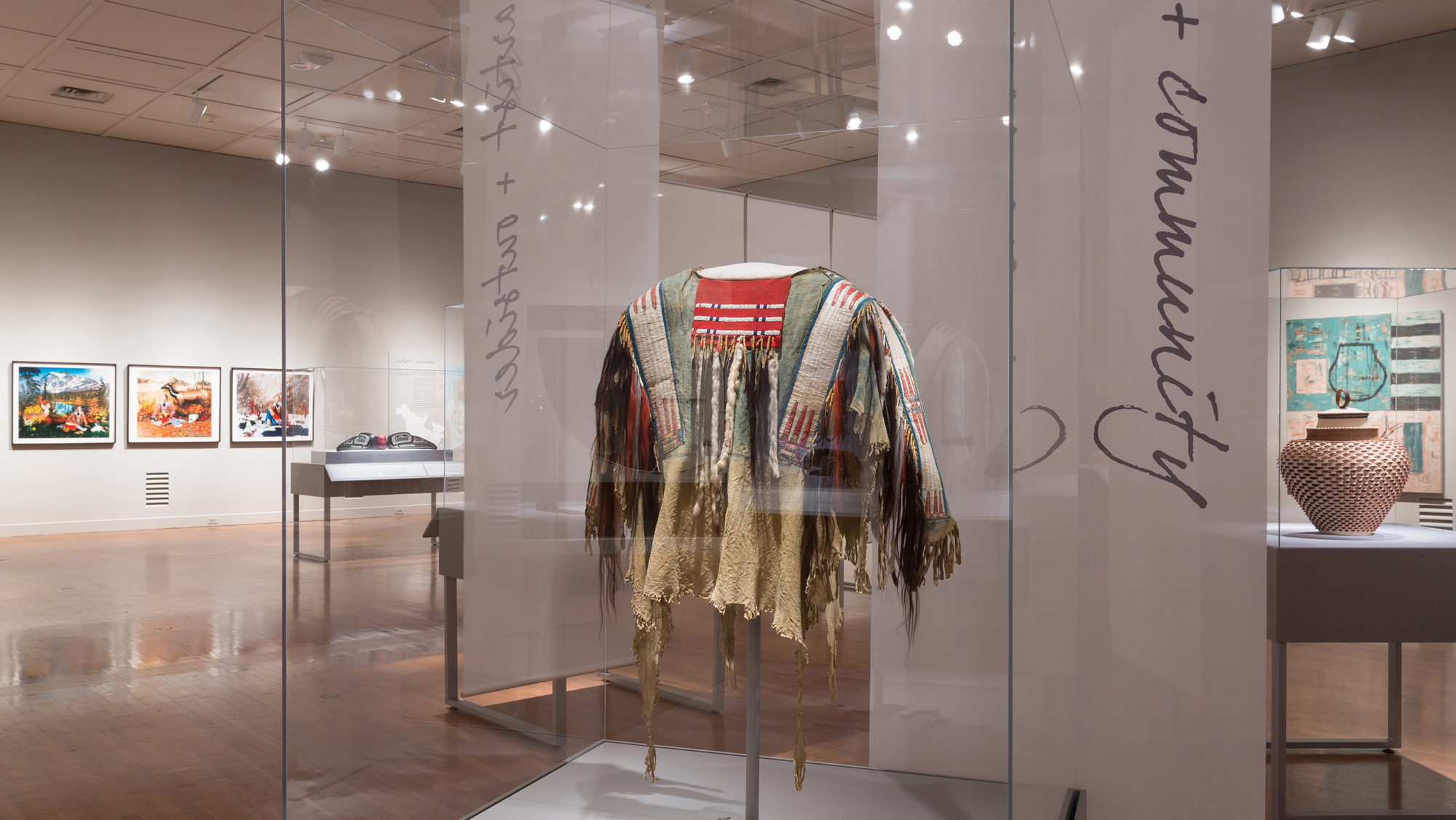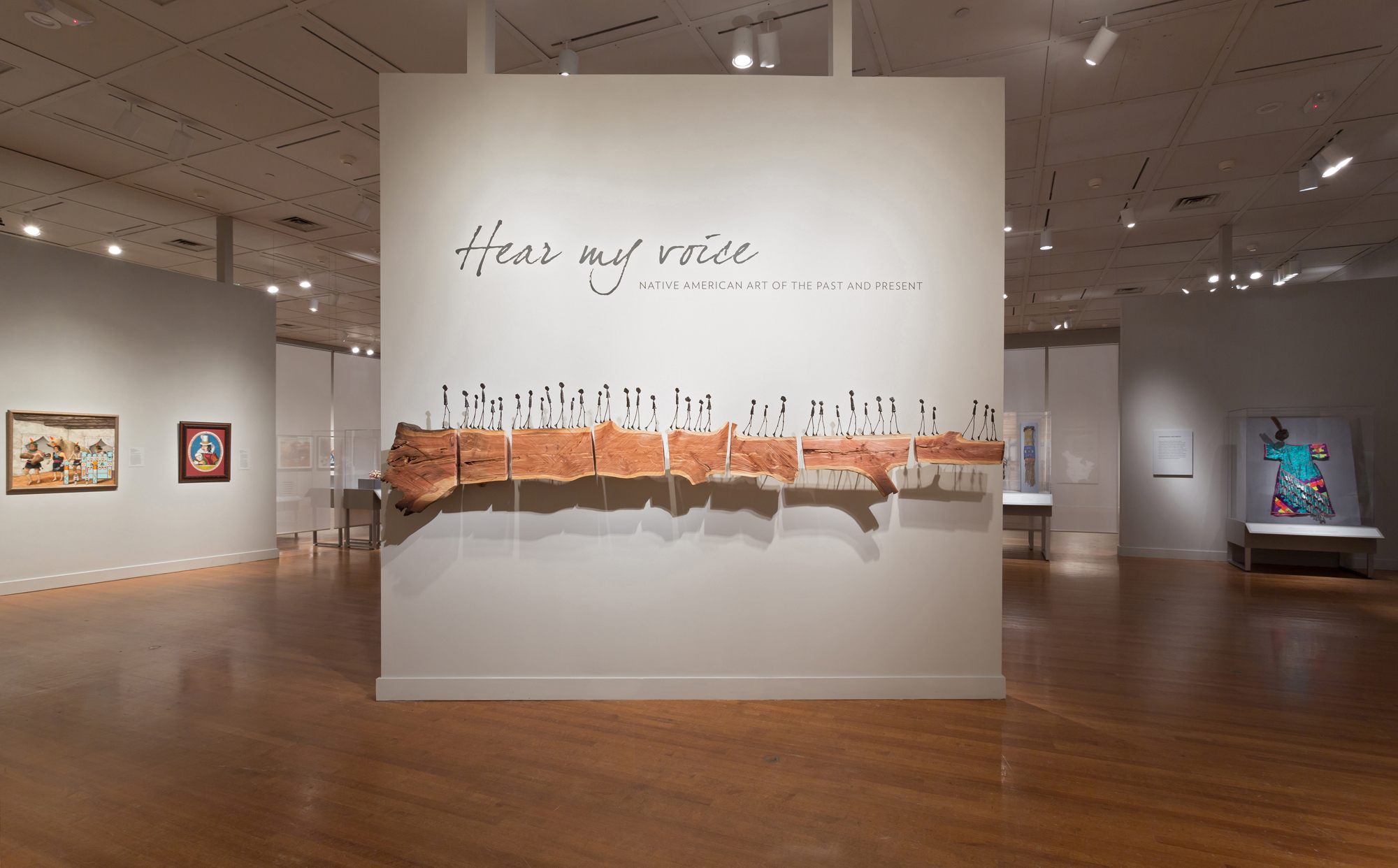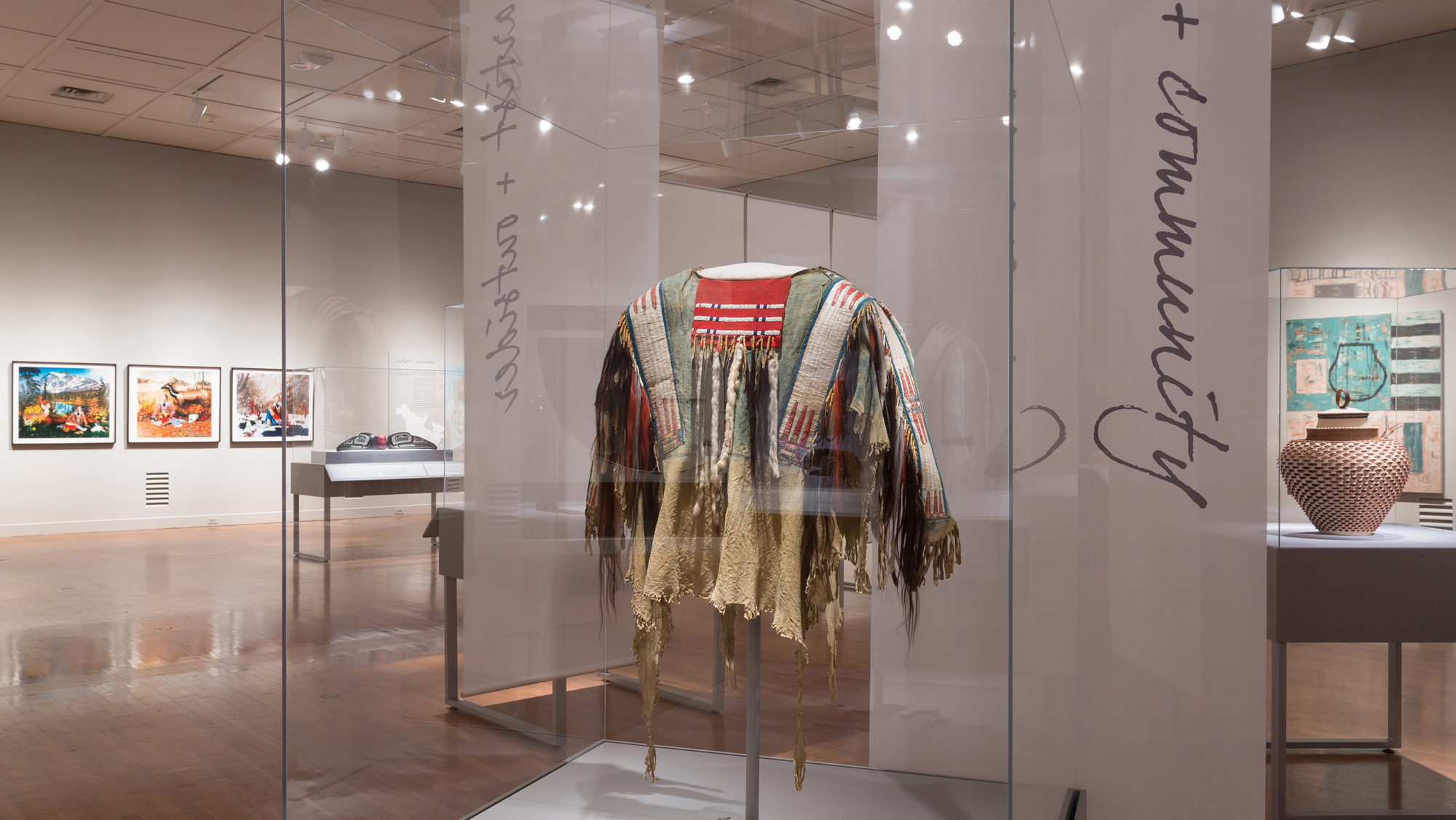 Project Description
Art is a crucial tool with which Native Americans maintain a connection with their past while successfully maintaining tribal identity and sovereignty on the present day. Native American artistic production speaks of a shared knowledge and shared history while also being incredibly diverse.
The exhibition was organized around three related and overlapping themes: Artist and Community, Artist and Nature, and Artist and Outsider. By juxtaposing key objects from each section in a centrally organized but open scheme, the design purposely blurred boundaries to emphasize connections between thematic zones.
The multiple uses of transparent fabric scrim panels as space dividing elements, carriers of graphic/didactic content, and additive elements to the casework, encourage interaction between art works and a dialogue of past and present. The levels of visual transparency resonate like echoes, so visitors feel the
simultaneous presence of what is, what has come before and what is to come.
A color palette of gray keeps the gallery overall neutral and in contrast with the natural warmer tones of most of the art works.
Each section includes an audio component. Scrim panels create intimate zones where visitors can hear a contemporary artist featured in the exhibition talk about the work of an earlier artist who is also featured in the exhibition.
In a move away from the monolithic box-like casework, the vitrine bases are painted gray and set on aluminum legs. In addition to keeping the cases light and minimal, this approach is well suited for traveling exhibitions. The table top deck to be easily removed from the base legs and packed up and shipped. Similarly, the suspended scrim panels are designed to be taken down, rolled and rehung at the next venue.
DESIGN AND CONSTRUCTION TEAM
VMFA Exhibitions Team

Johanna Minich, Curator

Madge Bemiss, Jillian Columbus,

Jillian Chapin