The Horse in Ancient Greek Art
VMFA, 2017
National Sporting Library & Museum, 2017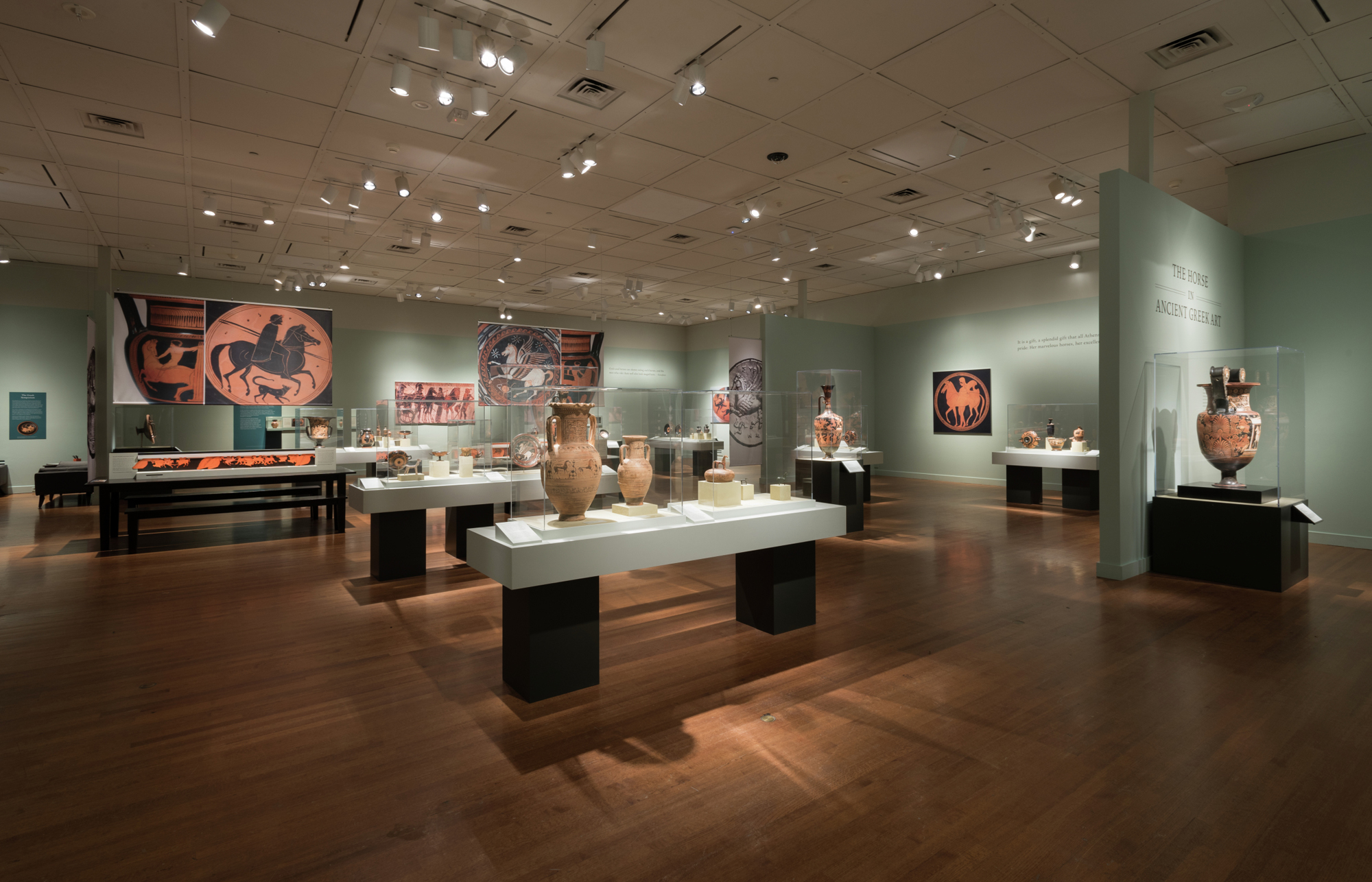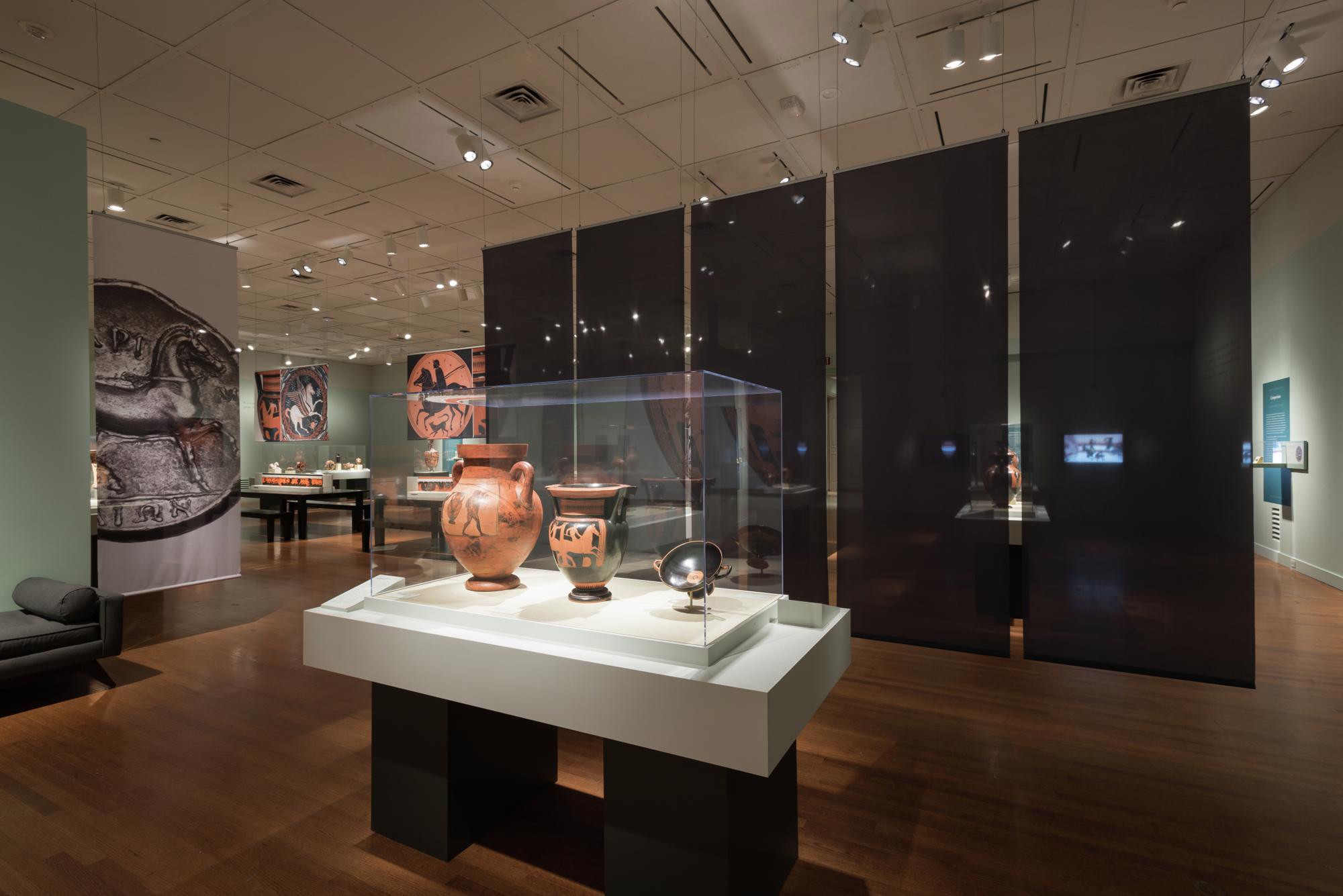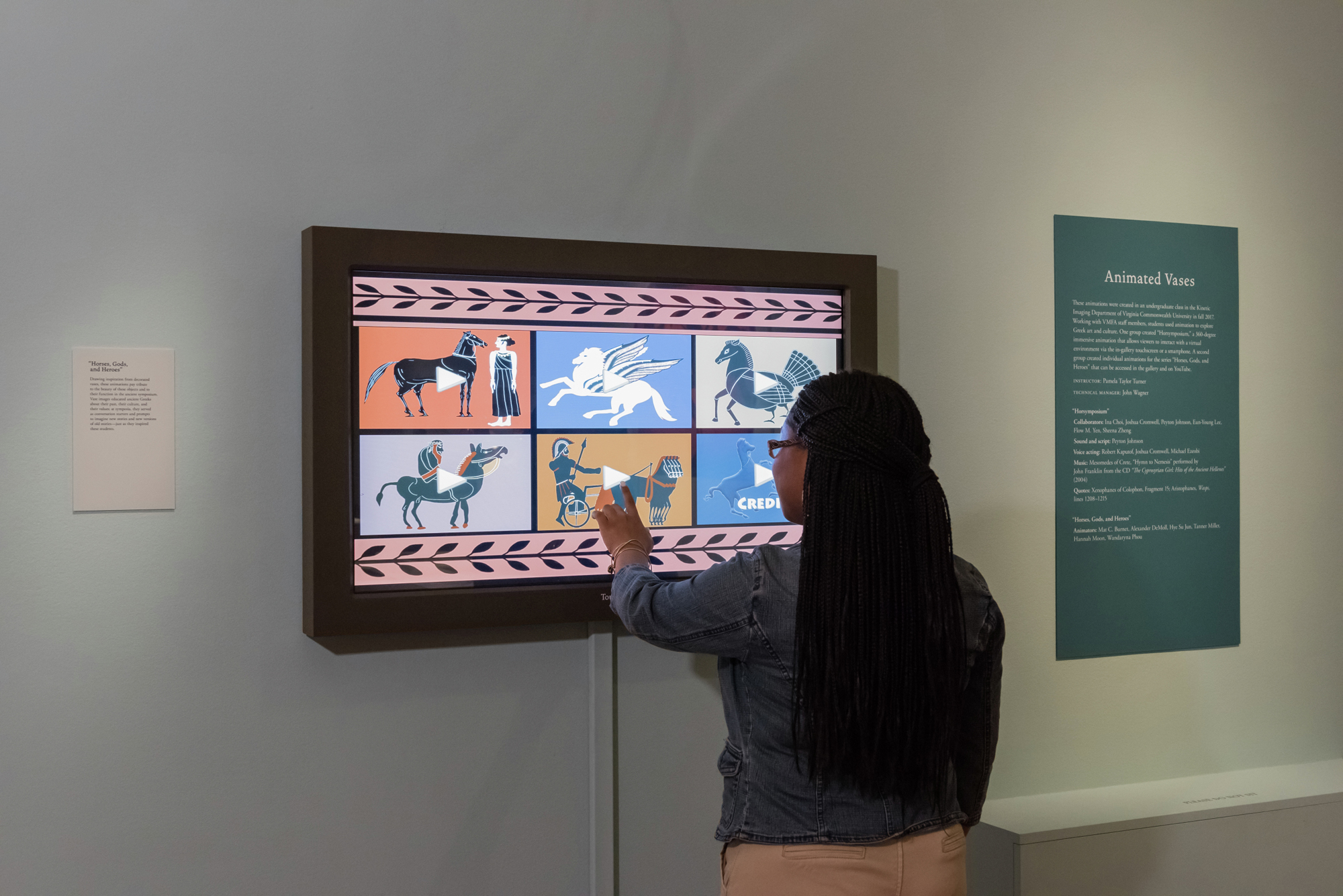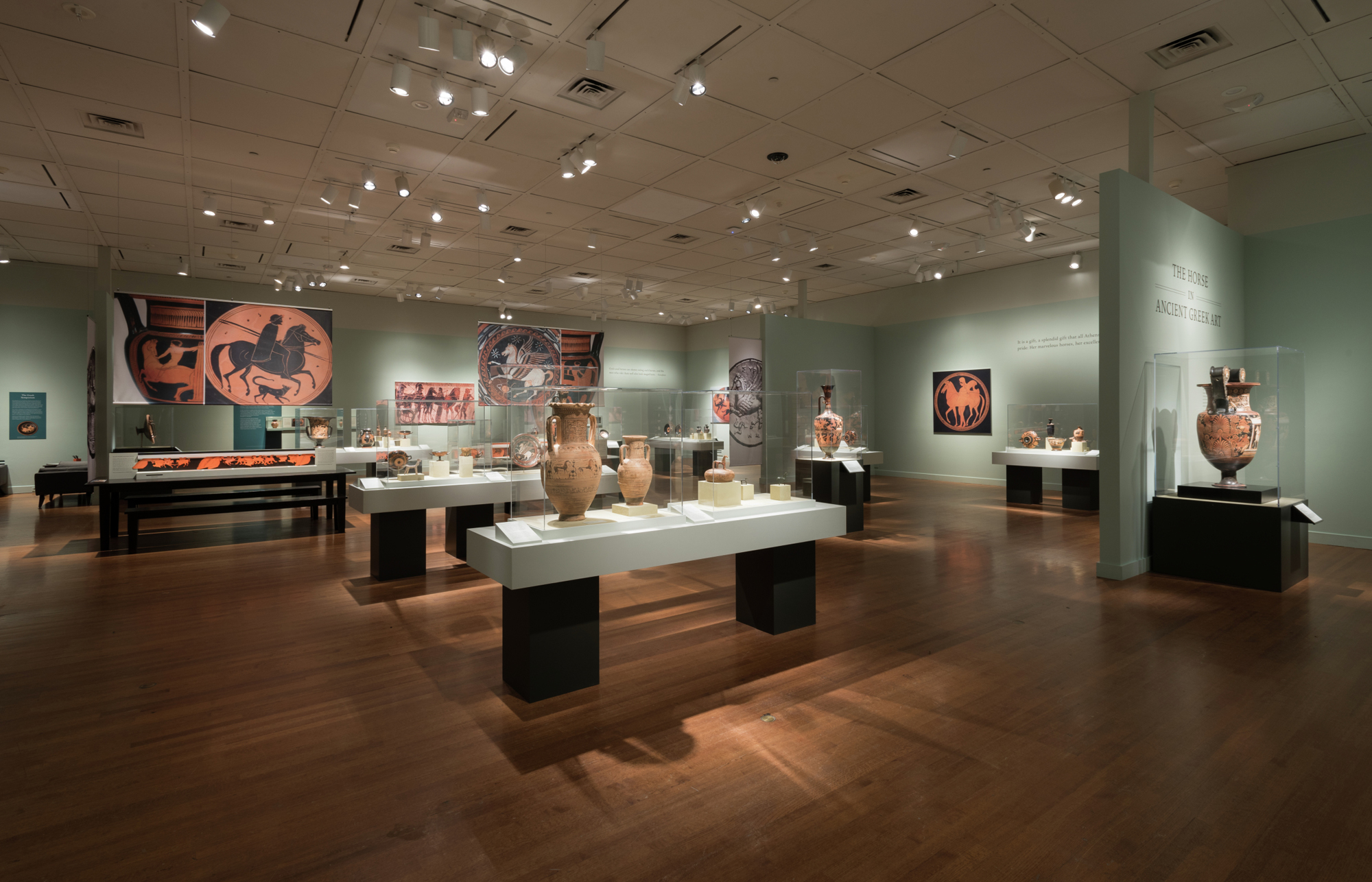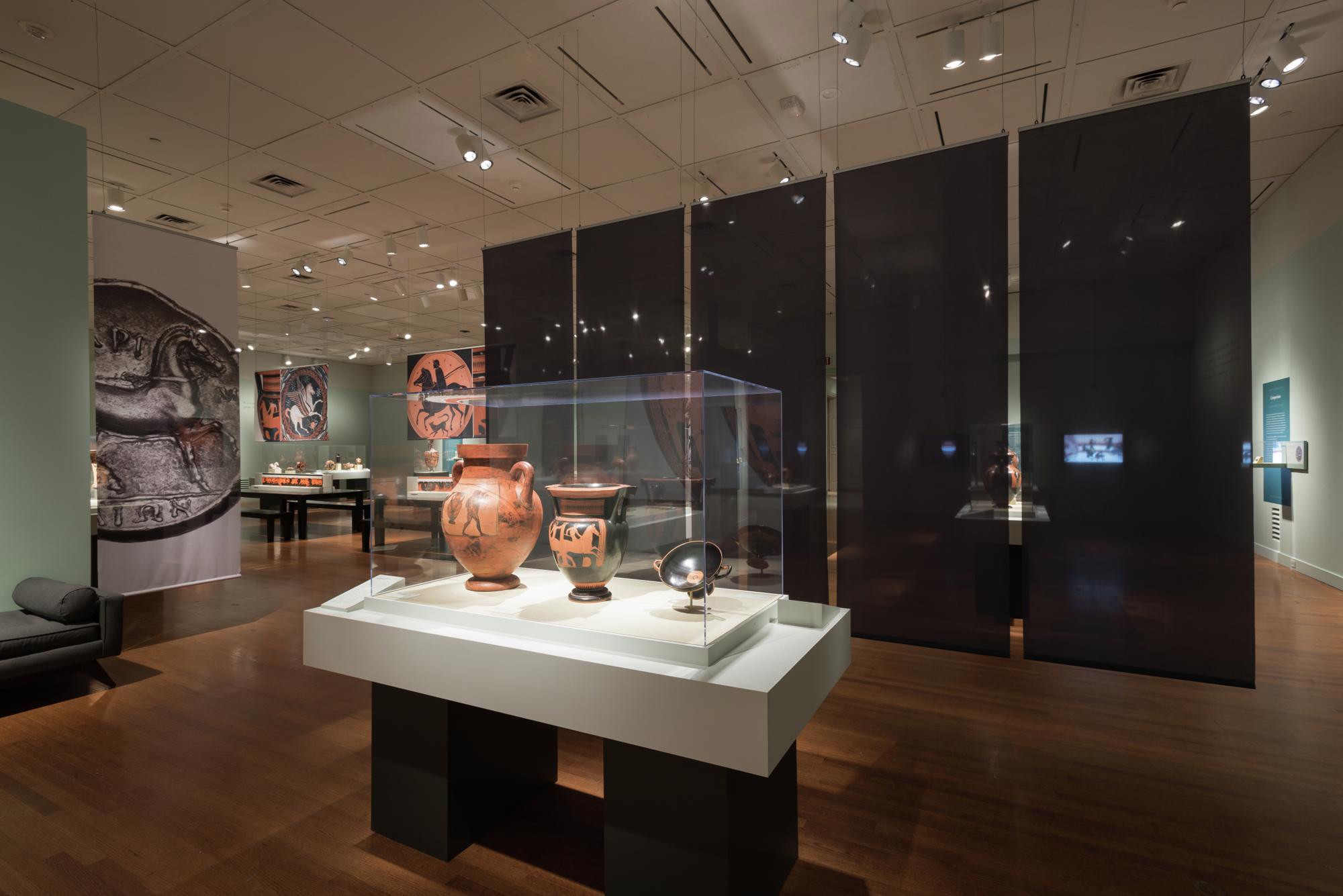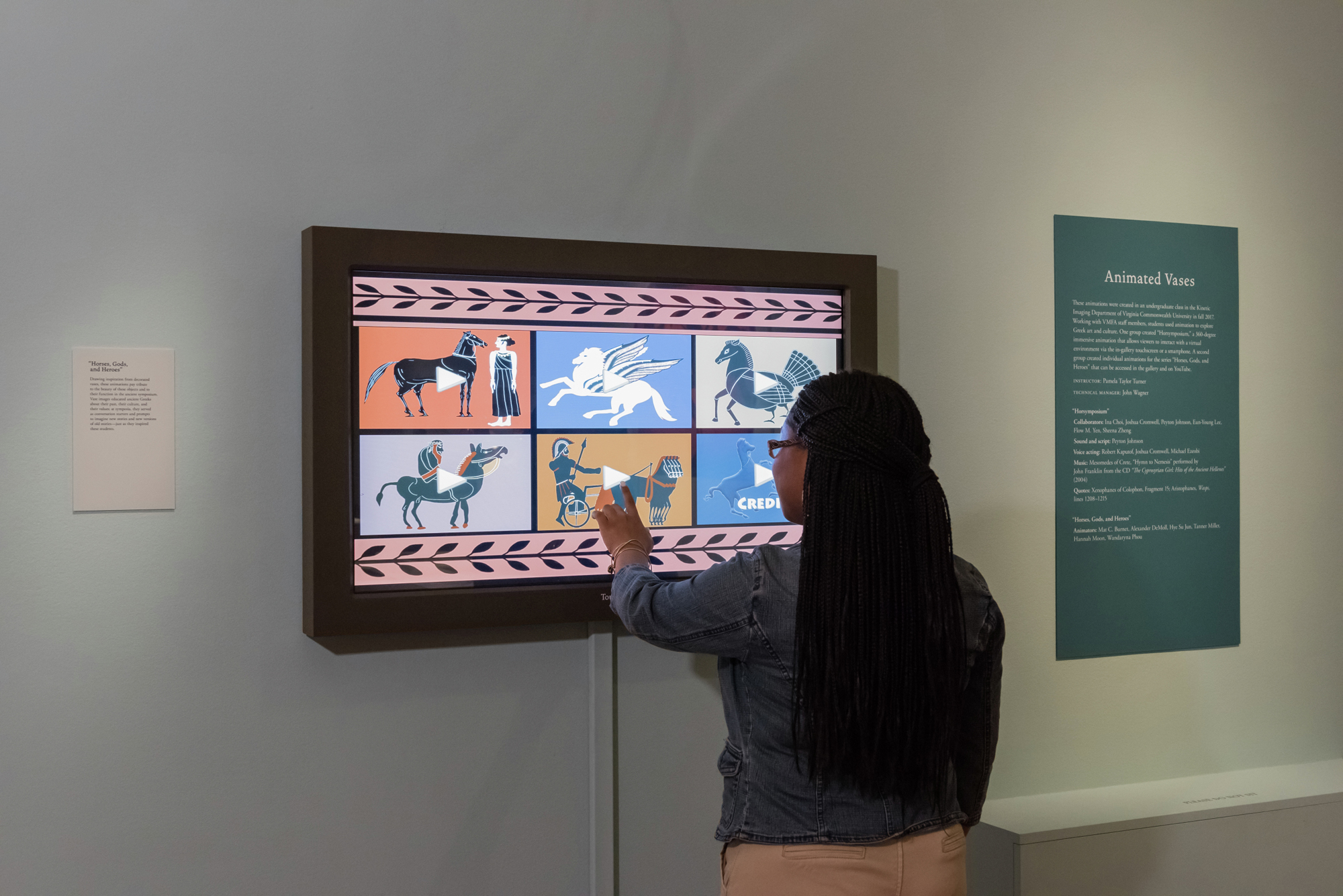 Project Description
The Horse in Ancient Greek Art explores the significance of the horse in ancient Greek culture, and imagery of the horse in ancient myth, war, sport, and competition on black and red-figure vases, sculpture, and coins from the 8th through the 4th centuries BC.
Maximizing the ability to see the objects on all sides was a key organizing principal of this traveling exhibition. Befitting the scale and uses of the objects themselves, the cases are designed as freestanding tables. A light neutral colored solid table top appears to float in the space though it sits on darker, heavier blocks. The tables, vitrines, and legs can be easily disassembled and moved for this traveling exhibition.
Objects are grouped into smaller clusters on the table top under separate vitrines to illustrate subthemes within the larger theme of the table. Separate standing pillar cases allow objects to be pulled out from the larger group and highlighted.
Through the use of both large scale graphics and more intimately scaled graphics on the wall mounted cases, the exhibition creates opportunities for visitors to discover and enjoy the stories depicted on the objects.
A cool color for the walls contrasts with the warmer values of the objects, highlighting the objects by allowing them to standout from that background. The small wall mounted cases are a deeper bolder value of blue/green color to create visual interest and draw visitors to investigate the smaller objects and the stories depicted.
The exhibition was installed first in a 2000 sf gallery at the Sporting Museum and Library in Middleburg, VA. When it moved to a 5400 sf gallery at the VMFA, we were able to add two large tables for a silhouette making activity designed for school groups and an internal room with couches referencing the Greek symposium, or banqueting space, depicted on many of the vases.
DESIGN AND CONSTRUCTION TEAM
VMFA Exhibition Team

Peter Schertz and Nicole Stribling, Curators

Madge Bemiss, Jillian Columbus, Mary Lorino