Smith Park
Jackson, Mississippi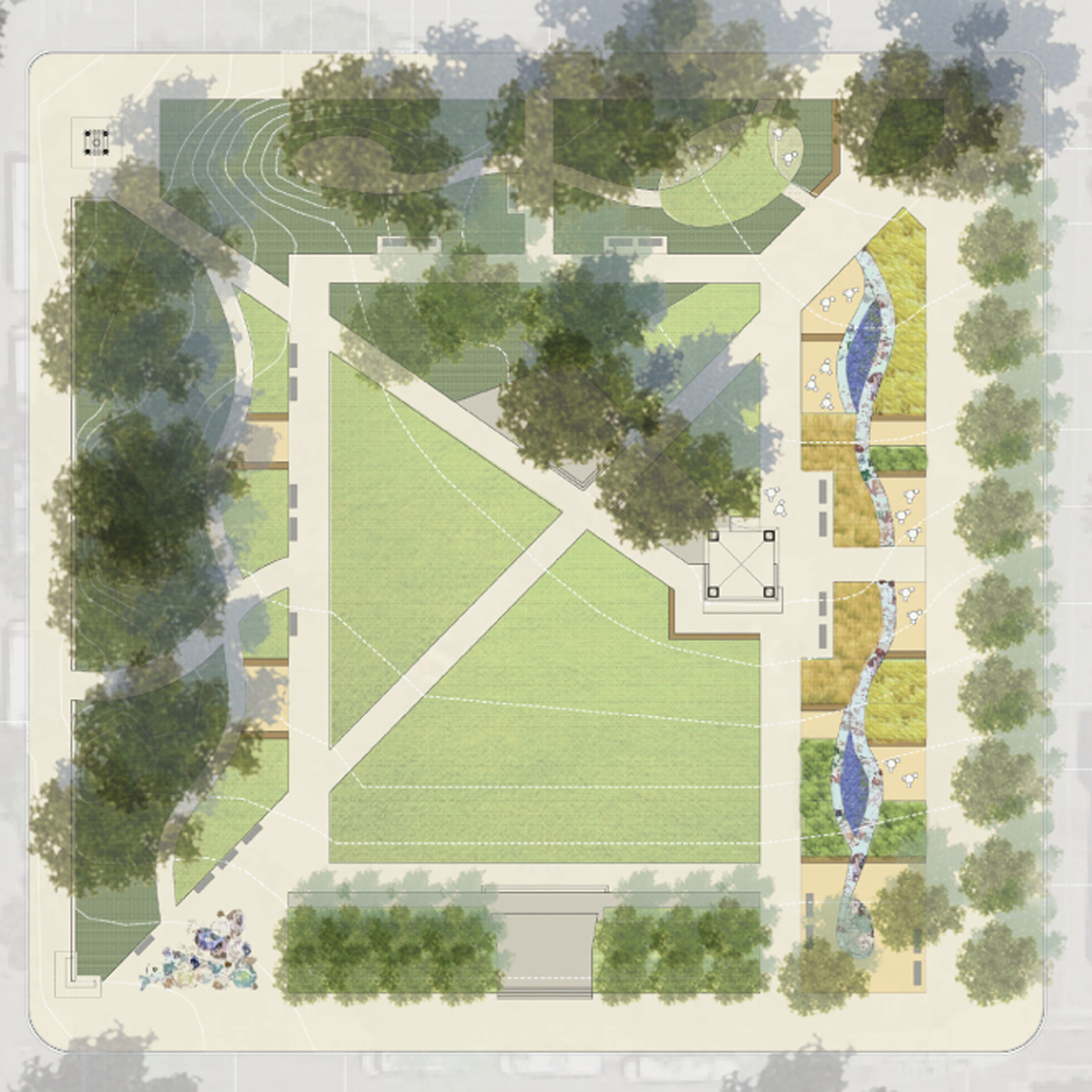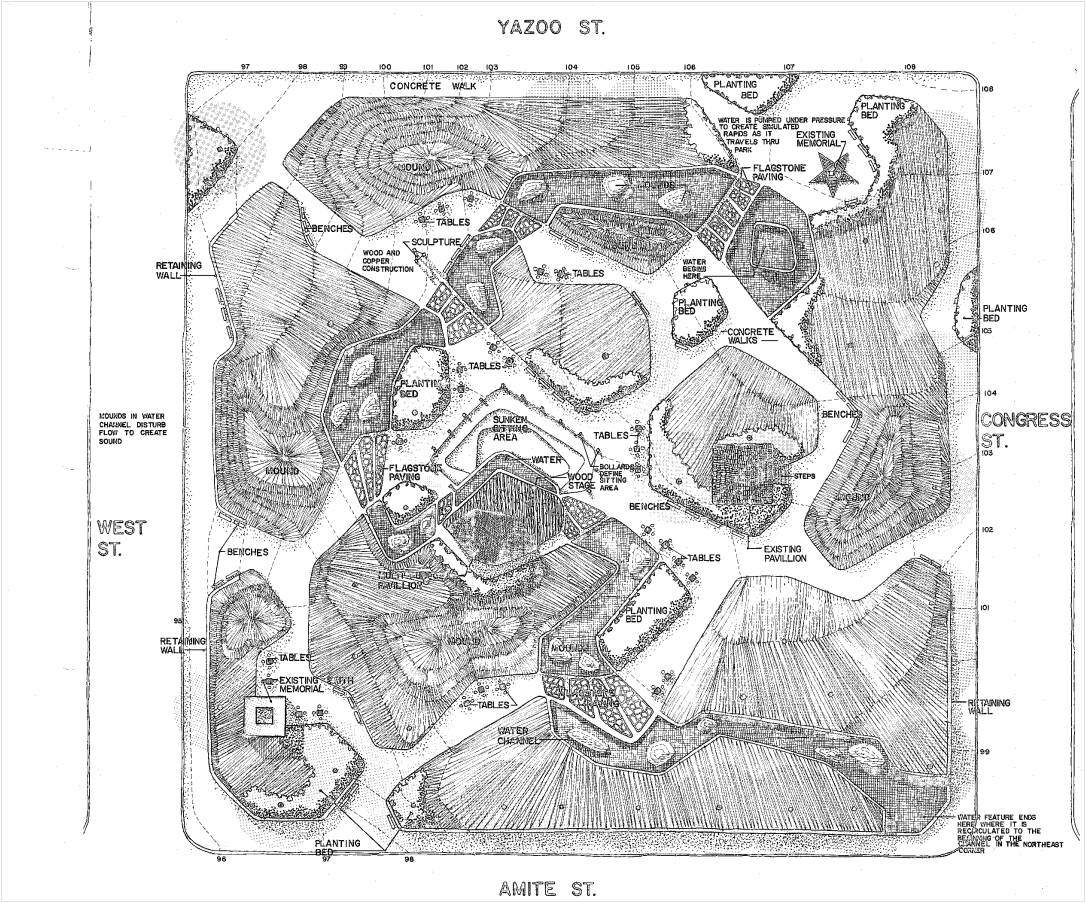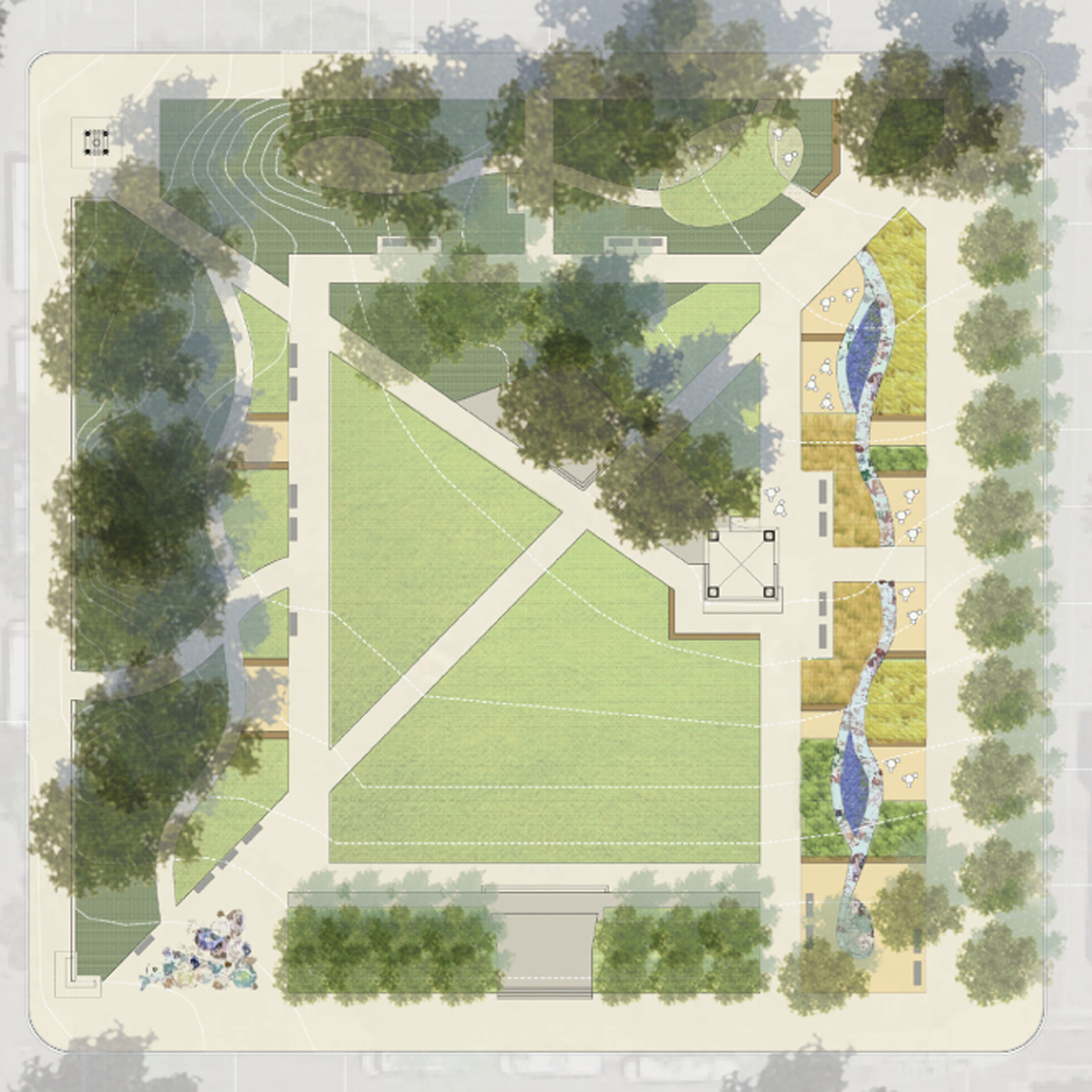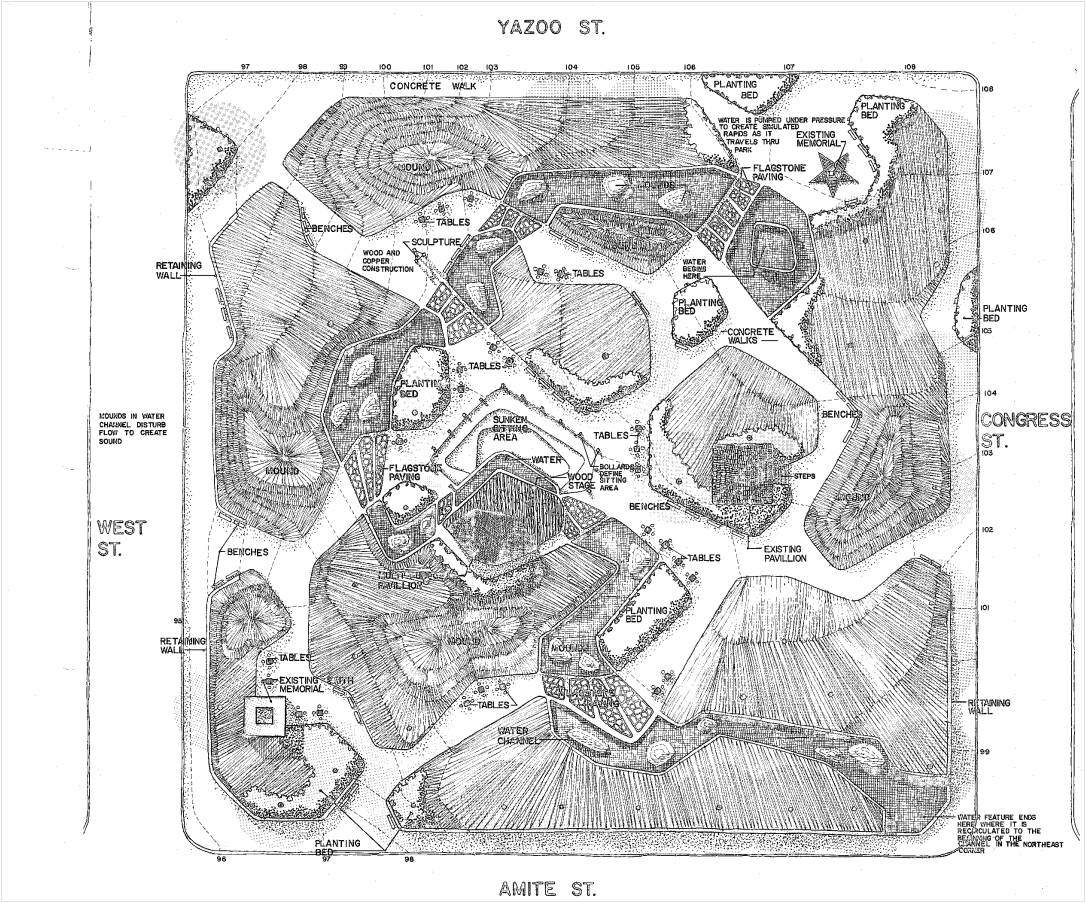 Project Description
The original city plan for Jackson, drawn in 1822 by attorney Peter Van Dorn, left alternate blocks as undeveloped woodland, so that all developed blocks faced woods on each side. Today, only Smith Park, a 2.4 acre plot just north of the Governor's Mansion, is the only surviving undeveloped block from that original city plan. The park was officially established in 1838 "to be reserved as commons for the health, ornament and convenience of the city of Jackson".
In the 1950's and '60's citizen groups fought off proposals to develop the park, asserting that "Buildings can be erected at any time, and anywhere… But, once lost, ground set aside for public parks can never be regained." In 1973 the city commissioned a major renovation of the park. To insulate the park from the hubbub of the city, the designers created a central amphitheater with sunken seating and an artificial stream and protected the perimeter with berms and dense planting. Today, the park is perceived as unwelcoming, even unsafe, due to these berms,
overgrown trees and the city's inability to maintain its elaborate infrastructure,
But downtown Jackson is coming back to life. City and business leaders recognize the park's potential to attract more residents and businesses if it could be made more welcoming, accessible and.sociable. Our proposal preserves the established healthy trees, but by removing damaged and dying trees. we were able to make the perimeter much more porous. The center of the park is an open green spaces that slopes naturally towards a rain garden and a covered stage. Native planting beds with seat walls alternating with alcoves for moveable tables and chairs create a filter between the lawn and parking lane reserved for food trucks. To simplify maintenance, the initial plans do not include a fountain, but include commissioned mosaics to add color and movement at the ground level.
DESIGN TEAM
Madge Bemiss, Madge Bemiss Architect
Robert Poore, Native Habitats Inc.
Stacey Farinholt, Spatial Affairs Bureau
James Hill, Special Affairs Bureau